Donaueschingen Music Days: Concert at Arter Contemporary Art Museum in Istanbul, Turkey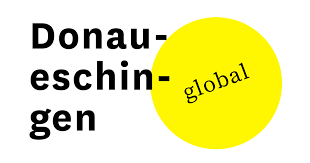 Donaueschingen Global: In 2021 the Donaueschinger Musiktage will be 100 years old. For this occasion, the festival has initiated a project to mark this next century of contemporary music. 
From Uzbekistan, the Omnibus Ensemble was invited to develop and perform four world premieres in Donaueschingen. Matthijs Koene participates as a guest member of the Ensemble for this specific project.
The Omnibus Ensemble has acquired a musical practice of its own; instead of waiting for the scores and then preparing the performance, they are involved in the creation of the piece from the very beginning, working with composers so that the music evolves from these working processes. Thus, Omnibus has created a special style and sound of the avant-garde, which is rewarding to the composers and the listeners alike.
For Donaueschingen, composers Onur Dülger (Turkey), Hasan Hujairi (Bahrain), Piyawat Louilarpprasert (Thailand) and Qin Yi (China) were asked to work with Omnibus in this way. The original premiere of the pieces commissioned by SWR was scheduled for Saturday, 16 October, at Donaueschingen, but will now be at Arter for a first showing of the pieces on 9 October at 19.30.
The events are organised and financed by Goethe-Institut and the Südwestrundfunk (SWR).
Donaueschingen Festival in collaboration with Arter
More information here