Donaueschingen Music Days: Concert at the Akademie der künste, Berlin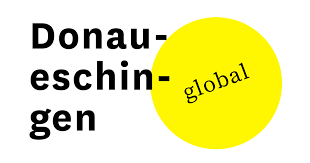 On 20 October and on the occasion of the 100th anniversary of the Donaueschingen Music Days, Matthijs Koene as a guest member of the Omnibus Ensemble from Tashkent/Uzbekistan will present four new compositions that were performed in Donaueschingen shortly before. The music pieces were created in dialogue with the composers. From Buddhist rituals to Uzbek sounds to Thai compositional methods, they combine a variety of influences. With compositions by Onur Dülger (Turkey), Piyawat Louilarpprasert (Thailand), Hasan Hujairi (Bahrain) and Qin Yi (China). Talk with Björn Gottstein (festival director of the Donaueschinger Musiktage).
Donaueschingen Global is a project of the Donaueschinger Musiktage funded by the German Federal Cultural Foundation and the SWR. Cooperation partners are the Akademie der Künste, Schloss Solitude, Ultima Festival Oslo and the Goethe Institut.
Source and programme: here