'Perfla! hortum meum': Composition for Pan flute and Organ by Daan Manneke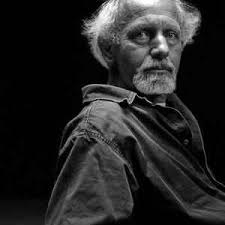 The text was provided by Daan Manneke.
Blow my garden!
[Perfla! hortum meum]
A beautiful-powerful call from a mythical past.
An important source of inspiration for the composition Perfla!
Written for the mythical instruments pan flute and organ.
Swirling turbulence, scattered signals, and ostinato sound fields.
Played by the two magicians Matthijs Koene and Geerten van de Wetering, playing music in "the walled courtyard": the Bavo Church in Haarlem with the famous Müller organ.
Perfla! really fascinating played – shown, tribute!
Doorwaai mijn hof!
[Perfla! hortum meum]
Een prachtige-krachtige oproep uit een mythisch verleden.
Een belangrijke inspiratiebron voor de compositie Perfla!
Geschreven voor  de al even mythische instrumenten panfluit en orgel.
Wervelende turbulenties, verspreide signalen en ostinate klankvelden.
Voeg daarbij de twee magiërs Matthijs Koene en Geerten van de Wetering, musicerend in 'de ommuurde hof': de Haarlemse Bavokerk met het beroemde Müller-orgel.
Perfla! werkelijk fascinerend gespeeld- vertoond, hulde!
Daan Manneke's webiste:
here
.