'Salto di Saffo': Concerto for Pan flute, recorder and orchestra by Calliope Tsoupaki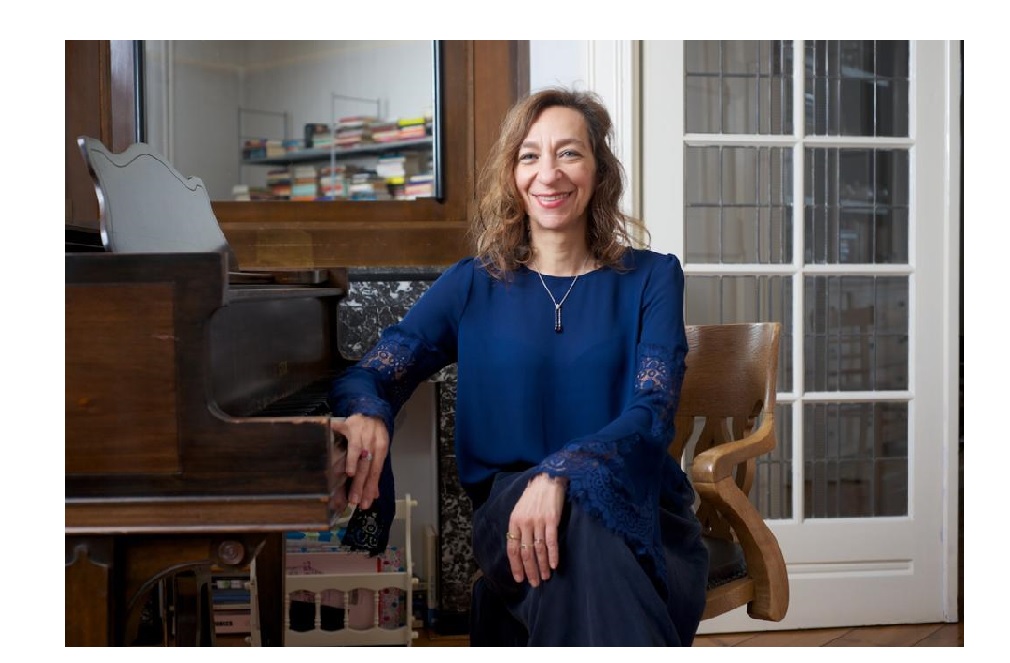 'Salto di Saffo' was written by Composer de Laureate ( Componist des Vaterlands) Calliope Tsoupaki.
Photo credits: Michiel van Nieuwkerk.
'I identify with the sea', Calliope Tsoupaki stated last summer in the newspaper Trouw. In the same interview, the Greek-Dutch composer told music journalist Frederike Berntsen that her first memories of the sea go back to her childhood years. Tsoupaki was born in Piraeus, the port of Athens. Louis Andriessen's former composition student has lived in the Netherlands for thirty years, but both her oeuvre and her personal life are dominated by her Greek identity. As in her extensive oratorio Oidipous (2014), in her brand new composition Salto di Saffo, she takes a story from ancient Greek as a starting point. This time it is about the poet Sappho, who, according to legend, fell from a rock in the Ionian Sea on the southern tip of the island of Lefkas. Her fateful jump ('salto' in Italian) is said to have been inspired by heartbreak:
Calliope Tsoupaki has an autobiographical connection with the rock in question near Cape Lefkatas: "I passed by it, in my early twenties, on the ship that brought me to the Netherlands for the first time. As a young composer, I wanted to show my work to Louis Andriessen, hoping to study with him. It was at night. Everything was dark, I only saw the lighthouse. I liked to reflect on Sappho, think of everything I left behind, and cry hard. Salto di Saffo is in this respect one of my musical self-portraits, just like Sappho's Tears- from 1990 and Medea from 1996. One could also note that the title Salto di Saffo does not initially refer to the jump itself, but to the place where this happened. And the name sounds much better in Italian than in Greek.
Salto di Saffo, commissioned by the Saturday Matinee, is a double concert for alto Blockflute and Pan flute. The fact that this last instrument, at least in its European version, originates from ancient Greece, is an advantage. It is the second time in a short time that Tsoupaki has two wind instruments engage in a conversation with an orchestra. At the last Holland Festival, the Syrian clarinetist Kinan Azmeh and jazz trumpeter Eric Vloeimans held the partly improvisational Tragoudi for baptism, together with the Metropole Orchestra. While Tragoudi sounded mainly melancholic and introverted, in Salto di Saffo contrasts and fighting spirit are prominent. The composition is based on anti-phony, a principle of question and answer.Motifs travel from orchestra to soloists and back or are played alternately with the alto recorder and Pan flute. The soloists occasionally use micro intervals to bend the tone expressively. Most musical lines are made up of long notes, in the spirit of the Cantus Firmus from the Middle Ages and of the Byzantine church music that is a permanent source of inspiration for Tsoupaki. In addition to these long melodies, there are also fast note waves, especially in the orchestra, which the composer calls 'harmonic clouds'.For her, Salto di Saffo is a daring piece from a technical point of view: "It took me a long time to do because I was looking for a new method to color the melody with different sounds. If all goes well, you will experience. listener contrasts between the different layers, but at the same time, you feel that everything is made of the same material. With a visual metaphor, you can say that one eye is looking at slow-moving film images, while the other eye sees that time passes fast-forward, but also backward. Maybe a little schizophrenic, but I think that fits with the evocative power of the subject. "
Original text: NTR Saturday Matinee program – NPO Radio 4: here
Teaser: here
Review (5 out of 5 stars): here
Calliope Tsoupaki's website: here
Concertgebouw program with Radio Philharmonic Orchestra and conductor Markus Stenz: here